Individual Software
by admin —
last modified
2019-08-30T21:04:30+01:00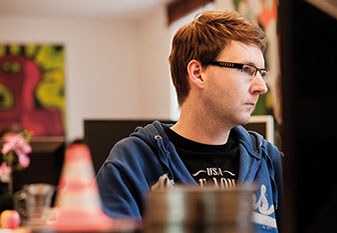 Industry 4.0 meets IT Security meets Open Source
Digitalisation is only finished when processes mesh smoothly and all aspects are covered with professional solutions. Open source therefore plays an important role.
« We develop individual software that supports our customers in their unique processes and requirements. In doing so we think outside of the box and analyse demands already during conceptional activities. Thereby we realise long-term solutions that are ready for future challenges. »
Software optimises processes through the combination of existing components, new workflows and automatism and enables faster completion of tasks, additional information and generation of outcomes. Extended activities can be picked up. Individual software provides competitive advantages as it is custom-tailored and meets individual demands.
Software enables networked manufacturing and profitable single piece production. In administration, organisation or sales department, individual software helps to break new ground, generate additional turnover or save costs.
In the context of software and hardware development, security is an important keyword. Long-term structures have to provide long-term security - or mechanism that allow security updates and upgrades. These aspects should never be missed in the development.
Modern systems usually base upon open source components as these are transparent, stable and long-term supported and have high advantages compared to proprietary systems. Since our foundation we use open source tools and components since our foundation and are pleased to consult you in choosing the fitting systems.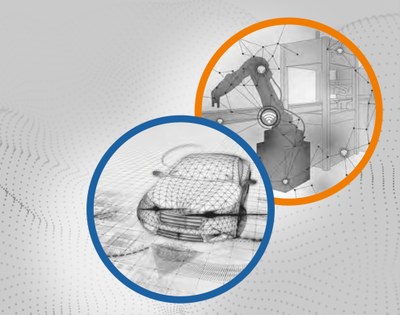 Industry 4.0
Digitalisation affects nearly all areas of life. More and more products and parts are equipped with software components. The software controls functionalities and allows remote control over the internet, e.g. using a mobile device. This implies that the software contains full know how of a product and that it has to be absolutely prodected against misuse through third parties or unauthorised access.
On the one hand, the product itself must be considered. Suitable methods are, for example, access authorizations or a unique encryption, which differs from product to product. If there is a cyber attack on a product, it must be ensured that only this one product is affected, but not all of a series.
On the other hand, the transfer of data and software from the data owner to the manufacturer must be appropriately secure. It must be taken into account that a contract manufacturer (e.g. based in the Far East) transfers the data to a data carrier and integrates it into the corresponding product, but never has access to this data.
Production companies oriented towards industry 4.0 require flexible solutions for secure and unmistakable data transfer and integration. With the help of trend-setting technology and intelligent software control, we realise complete solutions. These solutions meet the required flexibility, data security and process stability.

Individual software solutions in industry 4.0 environment
We develop and implement comprehensive total solutions that are fully tailored to customer-specific processes and functionalities and meet the requirements of industry 4.0. 
The developments include software and hardware as well as necessary interfaces and additional components to enable smooth integration into production environments and process workflows.
Our focus is on just-in-time production and mass production of individual storage media. We develop and support special production lines for industrial companies worldwide. Our extensive network expertise provides the ideal basis for this.
In addition to the conception and implementation of special solutions, our team is also available to support the installations. This can take place completely remotely or on customer's request also locally.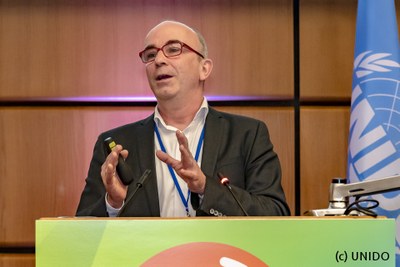 Cyber Security
X-Net gives continuously talks about security. Here Nikolaus Dürk at the "UNIDO Conference on Ensuring Industrial Safety" in May 2019.
---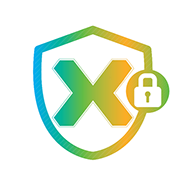 Future-proof!
Systems, products and solutions must be protected in a way that they can withstand technological development and remain more than adequately protected.
IT Security
To achieve high security standards, we are involved in research and development projects such as "IoT4CPs", "MAL2" and "OpenSecurity". We combine the knowledge and technologies from these projects with our expertise in network technology, software and hardware development. This enables us to implement targeted projects and new products with a focus on security.
« The number of cyber attacks has increased rapidly in recent years. We focus on the highest possible security level and implement state-of-the-art networks, projects and products. Thanks to open source technology and independence from a single vendor, we can respond flexibly to our customer's requirements and threat scenarios. »
IT security must not rest on the state of the art. It can also be fatal to rely on current security measures in the long term. These may currently offer almost 100% protection, but can be outdated and useless in a few years.
We therefore deal with topics such as post-quantum cryptography, which involve encryption technologies that can withstand the computing power of quantum computers. But also remote servicing of machines and end devices, product updates, data distribution etc. are security-relevant areas in which we have high expertise.

Security by Isolation (SBI)
Growing companies and production plants have one thing in common:  their network infrastructure. Systems and devices are not uniformly and structurally coordinated, but on the contrary very heterogeneous.
The digitisation of individual areas, a higher degree of automation and the change of technologies rarely take place at the same time. They are the result of continuous growth over years and decades. A company therefore has, among other things, operating systems of different generations, new and old hardware in interplay and incompatible systems that no longer correspond to the state of the art and can no longer be brought up to it. Updates and upgrades are difficult to impossible. Nevertheless, today it is essential to connect machines, production lines, systems and tools with other systems or with the Internet.
Standardised firewalls and gateways are used to protect the company's own network. On the one hand, individual solutions that are no longer state of the art are inadequately considered as the entire network is used. On the other hand, closed source variants are installed because they are worldwide represented and have a large market share. It is not taken into account that these variants harbour the danger of security gaps, which are made public in the media at regular intervals. It also ignores the fact that companies based in the USA are subject to American law (see US Patriot Act), which regulates access to data.
Special Gateways and Isolation of Single Services
"Security by Isolation" describes the separation of single functionalities and services to reach the hights available security level. SBI is independent from an operating system and programm versions.